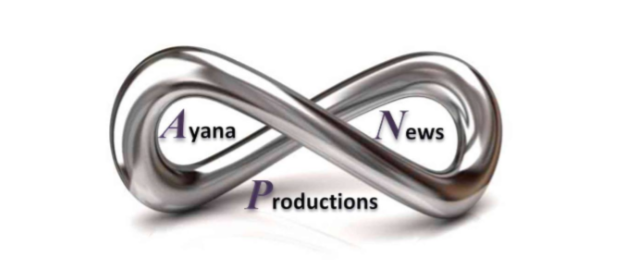 Aviation Career Applications Being Accepted
by: Tashanta Snyder
The Organization of Black Aerospace professionals is now accepting applications for its New York Aviation Career Education Summer Academy for middle and high school students. Students ages 14-18 are welcome to apply. The academy which will be held June 6th to July 11th offers students exposure to the aviation industry by providing education in aviation history, theory of flight and other aviation related subjects. Field trips to aviation facilities including Jet Blue's terminal, Hangar and museums will also be provided. In addition students will have the opportunity to participate in activities that feature science, technology, engineering and math as well as performing actual flights in a general aviation aircraft. The last day applications will be accepted is June 22nd.
For more information visit:
http://www.obap.org/project-aerospace/aviation-career-education-ace-academy/
On the Road to Greatness
by: Tashanta Snyder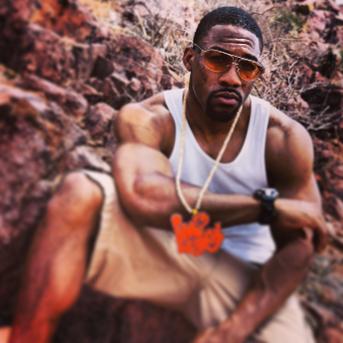 Recording Artist, Tally P
Surrounded with music all of his life, Emcee, Tally P is already making waves in the music game. A force to be reckoned with, Tally P, has had the opportunity to open up for Recording Artist, Rick Ross, who was listed among the hottest MCs in the game by MTV News. "Opening for him at such a young age was very exciting," says P. He also collaborated with G-Unit's Recording Artist, Hot Rod, who also goes by the names of Mick Swagger and Black Bauer, in addition to touring with Singer-Songwriter, Music Video Director, Film Producer, Actor, Author and Entrepreneur, Dre Allen also known as Dre in 2007.
Hailing from Champaign, Illinois and migrating to Mesa, Arizona, Tally P has a unique East Coast, Midwest and West Coast sound. "I've been compared to Jay-Z and Common," says Tally P. Well rounded, his Father, DJ Adam, played a major role in his esteem and love for music. "He played a variety of everything," which unfortunately, is a rare quality among DJ's today according to Tally P. "DJ's today play the same songs." From that moment, Tally P began acquiring a number of other musical influences. Some of which include, Jay-Z, NAS, Joe Budden, Kanye West, LL Cool J and Kool Moe Dee, Russell Simmons and RUN DMC.
When Tally P is not collaborating and touring with Grammy nominated Artists, you can find him dropping mix-tapes. Some of which include, Masterpiece Theatre Vol. I and II, Pre-Lude 2 Pre-Hab, and The Heartbreak Kid, available on Rhapsody, Amazon, I Tunes or CDBaby. And be on the lookout for his new mix-tape entitled, Masterpiece Theatre Vol. III, hosted by DJ Young Cee, scheduled to hit the streets on Thanksgiving, which is certainly some food for thought as Tally P puts it.
You can keep up with Tally P by visiting his blog at tallyp.tumblr.com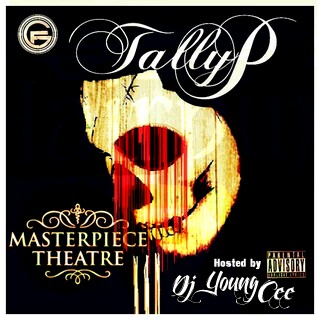 Sharing Pearls of Wisdom
by: Tashanta Snyder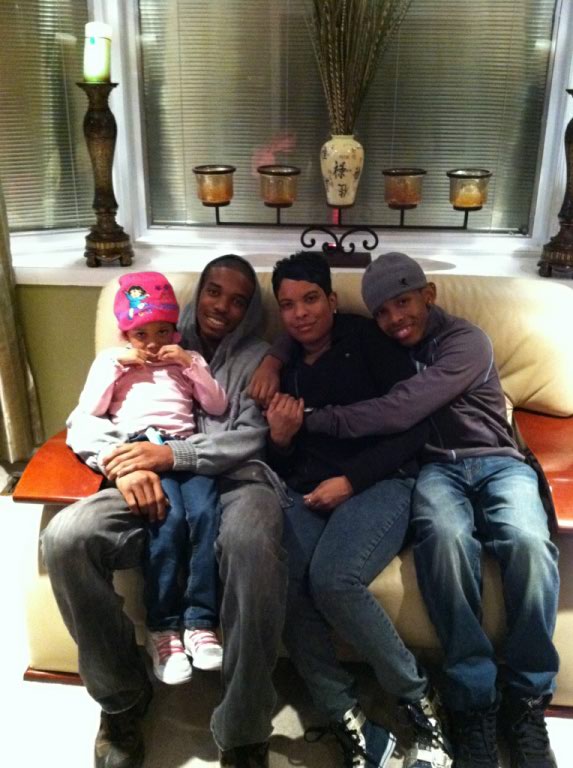 From Left to Right: Karissa Jackson, Terry Armour, Wanda Armour, Craig Crippen Jr. (Prodigy)
Even after attempting suicide several times, experiencing poverty and being diagnosed with epilepsy, Wanda Armour, Mother of three, known to most as "Momma Wanda" still manages to support all of her children with their talents. Mother of Recording Artist, Prodigy, of the group, Mindless Behavior, Armour, helped promote her son's talent while making her life a living testament to what can be accomplished by trusting God.
Her soon to be released autobiography entitled "A Mother's Struggle to Victory," is going to be a source of inspiration for a broad spectrum of people. "For some reason people believe that celebrities are untouchable," says Armour. "I was a teen mother, I've had abortions, I dropped out of school, I was kicked out of the house when I was pregnant, I lost my job, I've observed abuse with my parents and I actually went through it, I experienced church abuse and suffered abuse at the hands of my Pastor, both verbal and physical." Learning to forgive was a part of her healing. "It wasn't easy," says Armour.
Because there are so many men who struggle with suicide, drugs and sexual abuse, her book is going to be a strong source of inspiration even for men, according to Armour. "I have come close to death a few times and you always hear about celebrities overdosing on drugs, I've taken drugs, yet I lived." Armour believes that God allowed her to live through all of these experiences to encourage and motivate others.
"I never really looked at myself as a role model," says Armour. But the proof is in the pudding. Armour constantly receives letters from individuals all over the world, seeking advice about all walks of life. Many people consider her to be a motivational speaker. "Some celebrity attitudes really stink, I would never fit into Hollywood. I want people to see me as a real individual, I'm just Momma Wanda," says Armour. She had the opportunity to speak at the Columbia Metropolitan Convention Center in, Columbia, South Carolina at the Parenting Solo Workshop in 2012 as well as the Disappearing Dads: Rebuilding the Family, Town Hall Meeting that followed. Parenting Solo is an organization dedicated to helping single parents build stronger families and acquire brighter futures. "This is ministry for me," says Armour. Among her greatest achievements, Armour, received the key to the city from Steve Benjamin, Mayor of Columbia, South Carolina in 2012.
Having to live in a shelter several times in her life, Armour was often on the brink of uncertainty. "They never provide sufficient resources to get people to the next level, nothing to get you from point A to point B. It's kind of like a day to day thing." Faced with homelessness several times, she is also in the process of starting her own Non-Profit Organization. Although still in the works, Armour plans to provide job assistance as well as child care, so that you can see progress in the lives of those in need. "It's not about money for me. It's about helping people," says Armour. To pre-order her autobiography, visit wandaarmour.com
The deterioration of the Black Family
by: Tashanta Snyder
Is network television trying to paint a negative picture of the black family? Ayana Productions talks to various media scholars to get their take on things.
A few weeks ago the hit sitcoms My Wife and Kids, a sitcom featuring the character of Michael Kyle, a loving husband and modern day patriarch who rules his household with a unique and distinct parenting style. He teaches his three children some of life's lessons with his own brand of humor and Everybody Hates Chris, a sitcom inspired by the teenage experiences of comedian Chris Rock, who is also the narrator, while growing up in the Bedford-Stuyvesantneighborhood of Brooklyn, were removed from the My9 television network. "I think it's rather unfortunate that over the past five to ten years we've seen a dramatic decrease in family oriented programming on network television and sadly it reflects where we are as Americans," says Amy Andrieux, CEO of Aimstar Media.
However, the "family oriented show," Everybody Loves Raymond, a show that revolves around the life of Italian-American Raymond Barone, newspaper sports writer from Lynbrook, Long Island, New York and his family, is ever so conveniently aired after the Jeremy Kyle Show back to back. "The black family oriented sitcoms have fell victim to media politics in the past few years," says Sean Foster CEO of eFocus TV. The two sitcoms were replaced by the talk shows, the Wendy Williams Show and the Jeremy Kyle Show. The main topic covered on the Wendy Williams Show is celebrity gossip and tangible things. The Jeremy Kyle Show is described by most as a spin off from the Maury Show & show cases paternity testing, black mothers not knowing who the father of their baby is and black fathers not owning up to the responsibility of fatherhood. But does this image of blacks represent blacks as a whole? "I think it's a disgrace to replace these two well written sitcoms with celebrity rhetoric, gossip and another talk show," Foster continues.
Some media scholars believe that ratings are the cause of these two shows being removed from network television. "Low ratings get you kicked off the air," says Benny Negro, Radio and Television Host of the Benny Negro Show. So is this the kind of image that the black community wishes to see? Does this mean that black people enjoy watching the typical 'baby momma drama,' 'dead beat dads' and materialism? Or are we reading too much into these two shows being removed from My9? Some people believe that women rule the media world. "Women love Wendy and are the most influential in the business," says Kevin Peli, Vice President of Marketing and Promotion at Jagore Music. Women consume more than men because they are so obsessed with self image. But are black women so wrapped up in self image that they have put family values on the back burner? "What many behind the scenes seem to forget is that a generation of people are now growing up sans balance and no diversity from which to choose what to watch. They suffer the greatest loss and often lack critical thought-making skills because this is all they are presented with. Because of this, they too will emulate this never-ending desire to acquire and will sadly grow up to be less thoughtful and considerate of their environment. It's a vicious cycle," says Amy Andrieux, CEO of Aimstar Media.
Commuters Are Fed Up With The Q6
by: Tashanta Snyder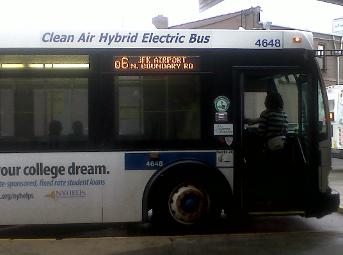 Two dollar gypsy cabs are making a killing transporting Jamaica, Queens commuters on the Q6 bus line. With no bus schedules on the bus stop polls or inside the bus, it's hard for any commuter to predict when the bus will arrive.

In an urban neighborhood where the average yearly income, according to the Census Department, is $37,439, spending an extra ten dollars a week on transportation is just too much to ask. This is particularly relevant for those who have a below average income and are living pay check to pay check. However, if commuters wish to make it to work on time it's something that they must do.

The transportation budget usually increases during the winter months in this community. It is the time in which commuters take gypsy cabs to and from the train station. According to travelers it's just too cold to wait on an unreliable bus. This is especially true for commuters who have small children or babies with them.

According to a Straphanger Campaign representative, there is a disconnect between the public and the MTA. If there aren't enough people complaining about the service, than nothing will change. He advises that writing complaints as opposed to calling and leaving countless messages forces the MTA to respond. Christopher Lake, the Director of Bus Customer Relations and Daryl Irick, the Senior Vice President of the Department of Buses are the men to contact to resolve the problem according to the Straphanger Campaign representative.

Despite several failed attempts to contact Christopher Lake and Daryl Irick, their secretaries did suggest that commuters go to the MTA website and get the schedule from there.

"A bus schedule is useless for the daily commuter. The bus operates at it's convenience which is normally not accommodating to the punctual straphangers," says Leslie Kenney, a Jamaica, Queens commuter.

Some travelers of this community have even gone as far as to ask bus drivers for a run down of the schedule. But they just reply to the commuter 'I don't have a schedule. I just come when they tell me to come.'

"Overall, the Q6 needs an overhaul in service, bedside manner of its operators who prefer to keep a stoned face rather than to say good morning to you no matter how many times you speak to them, and they need to take adhering to the bus schedule they provided, more seriously," says Kenney.
Changing the Face of Media

by: Tashanta Snyder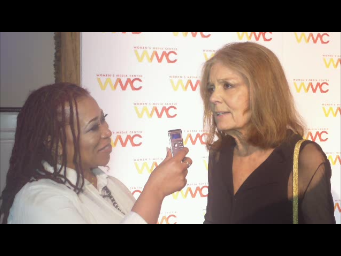 Left to Right: Sheri Snyder, Ayana Productions Correspondent and Gloria Steinem, Co-Founder of the Women's Media Center, Femenist, Journalist and Social/Political Activist.
The Women's Media Center holds their 2013 Women's Media Awards, at 583 Park Avenue on October 8th and honors, Christiane Amanpour, Sheila C. Johnson, Maria Teresa Kumar, Lindy West and Mary Thom in memoriam, five very powerful women in the media industry. Hosting this year's awards is Lily Tomlin, Emmy, Tony and Grammy Winner. It's a very exciting time overall for women in this line of work, as the percentage of women who are television news directors has reached 30 percent for the first time, according to the Women's Media Center. Honoree and recipient of the Pat Mitchell Lifetime Achievement Award, Christiane Amanpour, helped contribute to this success by becoming Chief International Correspondent for CNN, host of CNN International's nightly news program entitled, Amanpour, and a Global Affairs Anchor of ABC News. But the fight goes on, due to the remaining fact that the employment of women in Television News remains flat. "The pale males are the higher ups," says Robin Morgan, Co-Founder of the Women's Media Center, Feminist, Journalist, Award Winning Poet, Author and Host of Women's Media Center Live with Robin Morgan. And it is the pale males that are the decision makers in terms of how women are represented in the media, but this organization is working tediously to change that. Across all behind the camera positions, females were most likely Producers. However, as the prestige of the Producing positions increased, the percentage of female participation decreased, according to the Status of Women in the U.S. Media 2013 report. However, Sheila C. Johnson, Founding Partner of Black Entertainment Television, CEO of Salamander Hotels and Resorts, Vice Chairman of Monumental Sports and Entertainment and President and Managing Partner of the WNBA's Washington Mystics, managed to become successful in this field despite the circumstances. Against all odds, Johnson worked as the Executive Producer of four documentary films including, Kicking It, A Powerful Noise, She is the Matador and The Other City. She was also the Executive Producer of the recently released feature film entitled, Lee Daniel' The Butler. Johnson, received the Visionary Role Model and Corporate Leader Award and is currently working to get Lee Daniel' The Butler, Oscar buzz. The Women's Media Center points out that on Sunday Television talk shows, women comprised only 14 percent of those interviewed and only 29 percent are roundtable guests. "Even issues that are clearly women's issues, like reproductive rights, it's mostly men that do the interviewing," says Jane Fonda, Co-Founder of the Women's Media Center, Emmy, Golden Globe and two time Academy Award Winning Actress, Writer and Activist. Nevertheless, Maria Teresa Kumar, Emmy nominated contributor for MSNBC and President and CEO of Voto Latino, did not let that stop her and was honored at this event with the Carol Jenkins Emerging Journalist Award. According to the 2013 Status of Women in the U.S. Media report, as newspaper employment continues to decrease, so does the number of women in key jobs. However, the Women's Media Center plans to counteract this statistic by amplifying the voices and concerns of women expressed by talented women writers. During the awards ceremony this organization amplified the voice of Mary Thom, Author, Ms. Magazine Editor, and Online Features Editor for the Women's Media Center, by honoring her with the Mary Thom Art of Editing Award. But the issue of misrepresentation of women does not only reside in the newspaper industry. It is now a growing problem on the internet as well. According to the Women's Media Center, male bylines outnumbered female bylines at four of six newer, online-only news sites reviewed. To better help the situation, this organization diligently trains women and girls to be media ready and savvy, in order to change the face of the industry. They honored, Lindy West, Writer, Humorist and Cultural Critic, and one such woman who is changing the face of media, with the Social Media Award. The Women's Media Center also monitors and calls out media sexism, launches petitions, sends out invites to watch-ins, organizes tweet-ups as well as other activist campaigns. "We are going to break that glass ceiling," says Tomlin.
The UCP of NYC Celebrates the 3rd Annual Santa Project and Auction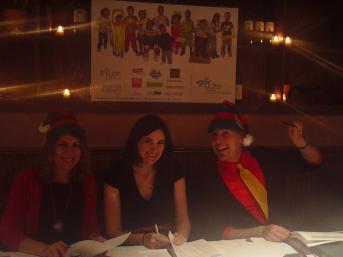 There's nothing better than a toy drive to help bring joy to those in need during this holiday season. The 3rd Annual Santa Project and Auctions benefiting the United Cerebral Palsy (UCP) of New York City on December 3rd, hosted by Project Runway Super Model and Entrepreneur, Camilla Barungi and Fox 5 Good Day New York's own Meteorologist and Reporter, Mike Woods, did just that. Co-chaired by U.S. Olympic Silver Medalist and Author Tim Morehouse and Rachel Kun of "60 Minutes," this event helped finance the special needs equipment and purchase holiday gift cards for children with disabilities in UCP of New York City's programs.

The celebrities began to arrive a few minutes earlier than expected, but the photographers and reporters were ready for them, as they walked in and took pictures against the UCP back drop. "The UCP has been providing such a great service. The set up that they have here is great tonight," says Woods as he looks around proudly. With all the hors d'oeuvres and champagne being passed around by the Bar Baresco staff where the event was held, it was nearly impossible for those who attended to have anything less than a great time. "I just love the fact that this event was created by the people who work at the UCP and we just want to support them," says Barungi. According to the committee members, reaching out to people through social media and face to face networking was essential in promoting this event.

The UCP of New York City currently serves more than 14,000 individuals and family members through 75 comprehensive programs. Their mission is to create opportunities for people with disabilities to lead independent and fulfilling lives. "It's something that affects many people around the world. I just wanted to be able to help sponsor the cause to help make things better," says Isaih Whitlock, Star of the Film, Cedar Rapids and the acclaimed series, The Wire.
UCP of NYC Holds Santa Project and Auction at Bier International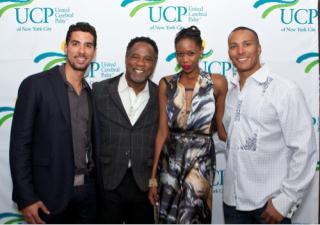 Left to Right:
Javier Gomez, Isiah Whitlock, Camilla Barungi, Mike Woods
Photo by T.J. Senegal
Everything from kindles to round trip first class tickets from Continental Airlines were silently auctioned off for United Cerebral Palsy (UCP) of New York City's Santa Project at Bier International in Harlem on Dec. 7th. "I think it's great, right in time for the Christmas," says Ousman Keita, Co-owner of Bier International.

For every $25 raised a gift card was given to a family with a disabled family member. "We really don't know what they need. That's why we give them gift cards," says Laura Hickman, Vice President of Marketing.

The inside of Bier International was adorned with holiday lights, o'rdeurves and champagne was served and light jazz played in the background. Everyone left with something. Attendees of the event also participated in Santa's Grab Bag by pulling a card from Santa's Bag and winning a prize from $20 to $200. "It's a year end appeal, an extra boost, says Sheila Lennon, UCP Senior Vice President of Marketing and Development.

The UCP set a goal to give 200 gift cards to families with disabled family members in need. Fiscally the UCP had a goal to raise $50,000 for the UCP center. After those goals are reached the UCP is looking to purchase medical goods, according to Marta Willgoose, UCP Vice President of Communications.

The event was sponsored by State Street, Harlem Grown, James Grant Public Relations, Levien and Company Inc. and Radeems Electrical Contracting Corporation.

The event was also Co-sponsored by JI-Group, a company that caters to savy business professionals and the forward changing entrepreneur by highlighting, celebrating and enabling the successful minded.

This event not only raised money for less fortunate families of the disabled but it gave the UCP the chance to cultivate the minds of young people in the neighborhood by bringing about an awareness about the disabled. "It's a much larger population than people think," says Willgoose.
For more information about UCP of NYC or to donate to The Santa Project, go
to: www.ucpnyc.org
All Black Helicopter Crew Takes It's First Flight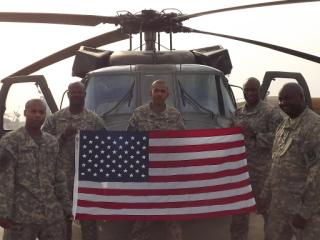 From Left To Right: Willie C. Walker (Rank: Sergeant/Black Hawk Crew Chief) Derrick Murry (Rank: CW4 Chief Warrent Officer), Captain Hill (Rank: CPT), Stephen Ellis (Rank: CW2), Julian Mccord (Rank: Sergeant/Black Hawk Door Gunner.
The biggest thing since the Tuskegee Airmen took off in Iraq. An all Black helicopter crew took it's first flight on Oct. 28th. Captain Hill, Louisiana, CW4 Stephen Ellis, Alabama, CW4 Murry Hill, Alabama, Sergeant McCord, Alabama and Sergeant Walker, Alabama transported troops to Taji, Baghdad and Al Asad. According to Ellis, transporting troops this way is safer than moving the in ground convoys.

"Very rarely do you see two blacks flying together, says Stephen Ellis, one of the very few black military aviators. We managed to have an all black flight crew," says Ellis. "It's an honor in this field. There aren't a lot of African Americans that fly period," Ellis continues. Aviation, is a field which requires the maximum amount of proficiency. It takes a lot of discipline. African Americans are intimidated by the study, according to Ellis. "They like to stay on the ground," Ellis continues. CW4 Murry has been in the military for 22 years and a Pilot for 19 years, Sergeant McCord has been a Military Aviator for 10 years, Sergeant Walker has been in the Aviation field for 7 years and Ellis has been a Pilot for 3 years. Never in any of their military careers have they seen an all black helicopter crew. When asked why he thought there aren't that many blacks in the aviation field he replied, "It's all about the demand of flight hours. We have to fly at so many different times a year."

African Americans and other minorities among U.S. Pilots, however, are so low it's hard to find meaningful statistics according to Timothy R. Gaffney, an Aviation Writer. A 1997 National Academics report "Taking Flight Education and Training for Aviation Careers," found 92 percent of U.S. Airline Pilots in 1990 were white men, compared with 43 percent in the civilian labor force. Less than 2 percent were Black and less than 3 percent were Hispanic. The Air-Corps refusal to allow African Americans to join the airforce ended on Oct. 9th 1940, when the War Department at the urging of President Franklin D. Roosevelt, who wished to guarantee the support of African Americans in the next presidential election issued a statement declaring that Blacks are being given aviation training as pilots, mechanics and technical specialists. This really didn't mean that African Americans would be trained equally with white airmen. Rather the Air Corps created an Aviation Squadrons (separate units) and in most cases, assigned it's men the most menial and degrading tasks, according to the Century of Flight.

"Out of 80 Aviators, there are only three Black Pilots," says Ellis. "Out of the Chiefs and Gunners there are only five or six Black Sergeants," Ellis continues. So will it ever happen again? Probably not according to Ellis. There aren't enough African Americans in the unit.
New United Cerebral Palsy Habilitative Health and Educational Program Facility Opens in Harlem
United Cerebral Palsy (UCP) of

New York City

opened up a new habilitative health and educational facility in Harlem

on Oct. 19th

. While there's no shortage of facilities in the New York City area another one was sorely needed in the upper

Manhattan

area. "Over 130 people that have cerebral palsy live in this zip code," says Jacqueline Harrison, Director of Operations for Adult Services. Before this facility was opened the disabled had to travel to East 23rd. street. "African Americans are not a minority in this program," says Harrison. African Americans with disabilities, according to Harrison tend to stay home and deal with everything on their own. "There's nothing wrong with getting what's entitled to you," Harrison continues.

This new facility consists of nine rooms set aside to help with the auditory and visual stimulation of the individual. Participants have the opportunity to draw, paint, write, play the key board, take pictures and get aroma therapy massages. The facility also has a fitness center in which participants mainly focus on upper and lower body coordination. "Every person is different so some people need different things," says Joseph Gibson, Assistant Hebilitation Specialist. The stairs are used the most according to Gibson. "We mostly work with small groups so that each person can get the attention they need," says Martha Concha, Treatment Coordinator.

One of the most common disconnects that people with cerebral palsy have is their speech inpedement according to Edward Matthews, CEO of UCP. "One of the visions that United Cerebral Palsy has is letting the disabled interact with the non-disabled," says Matthews. This, according to Matthews, will help people with cerebral palsy interact better in social settings. "They're just people like you and me," says Matthews.
Turning A Negative Into A Positive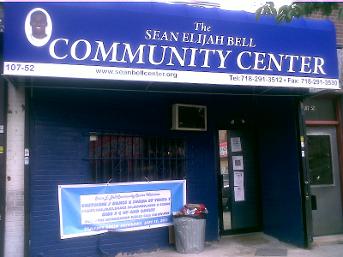 Five years later the Sean Bell shooting went from a tragedy to a triumph. Bell was falsely identified and fatally shot on the morning of his bachelor party by a team of undercover plain clothed NYPD officers in Nov. 2006. But in May 2011 The Sean Elijah Bell Community Center was opened.

It has become the mission of Bell's father William G. Bell to turn the Jamaica, Queens neighborhood around. "They condemn this neighborhood. I want the people of this neighborhood to be proud of where they're from," says Bell.

The community center kicked off the school year by participating as one of the sponsors of a back to school giveaway at Burns Memorial Church's parking lot on Sept. 17. Five hundred students walked away from the event with bags full of school supplies. "We're trying to push education because without education you can't do anything," says Bell.

The community center offers both men and women mentoring programs, dance classes, arts and crafts, sewing and knitting classes, computer literacy classes, job readiness programs, tutoring and GED Prep classes. Bell makes it clear that while they offer GED prep, they do encourage students to finish high school as opposed to getting a GED.

One of the biggest challenges according to Bell is the attitude of some of the young people. He explains that a large amount of the participants come from single parent homes in which the father is not present. Most of their mothers according to Bell, are working two jobs trying to make ends meet. "Some of the young men and women give us a hard time. But I've come to find that they just want to be loved and cared for," says Bell.

Anthony Anderson, the head of the GED prep program explains that one of the biggest hurdles for the students is math and reading. "I find that they need help with basic math and reading and most of them are well beyond the age of 21," says Anderson.

Anderson expresses that he always tries to encourage students to continue their education."I always ask the students what they're going to do after they get their GED," says Anderson. Those who those who do acquire a GED are enrolled is the Rising Scholars program. This program helps students continue their education at historically black colleges.

The community center also aids job seekers by helping them with their resume, cover letters, sending them to job sites and giving them recommendations. Anderson expresses that the lack of jobs contributes to the down fall of the neighborhood. "I would like to see more employment opportunities. That plays a role in the high crime in this area," says Anderson.
Raising the Awareness of Hepatitis C
by: Tashanta Snyder
Advocates gather at the Battle of the Barbers at club Amnesia to raise the awareness of the Hepatitis C virus. "People think when you go get a blood test, they get tested for everything," says Gina Smith, Community Liason for Hepatitis C in Miama, Florida. "People need to get tested, Smith continues.

A blood born disease of the liver, has been a silent epidemic. It is the leading cause of cirrhosis, liver cancer and the number one reason for liver transplants. New York City alone has 150,000 people living with the virus.

People born from 1945 to 1965 make up two out of three of those infected. Radio Personality, Lenny Green of 98.7 Kiss FM definitely falls into that category and has made a commitment to raise the awareness among African Americans about the virus. "The response has been quite exciting. They were shocked to learn they were at risk," says Green. "The men were shocked more so than the women because they are the main target," Green continues.
With no symptoms, the only way to find out if you are infected is to get screened. "Four million people in the United States have it and three million don't know it," says Dr. Samuel J. Daniel of St. Lukes Medical Group, and advocate for the Find Hep C awareness initiative.

A persons lifestyle can definitely play a role in whether or not you contracted the virus in the past. "If you received a blood transfusion before 1992 you're at risk, if you've ever used drugs you're at risk, if you work in a medical facility you're at risk and if you have HIV you're at risk," says Dr. Daniel.

African Americans are twice as likely to carry the virus than any other group. According to the African American Community Health Advisory Committee, in the United States, 3.2 percent of African Americans are infected with hepatitis C, as compared with 2.1 percent of Hispanics and 1.5 percent of Caucasians. One in seven African American men between the ages of 51 and 60 have the virus.

"The good news is we can do something about it," says Dr. Daniel. There is a cure and there are a lot of pharmaceutical workers who are willing to help patients that don't have health insurance and some patients can get free medication. For more information visit www.findhepc.com.
Congresswoman Barbara Lee Receives the William Sloane Coffin Jr. Peace Maker Award
Carol Huston, member of the Granny Brigade, Talk Show Host Phil Donahue, Actress, Poet, Playwright, Screenwriter, Journalist and Activist, Ruby Dee and other Peace Action Members of New York State gathered at the Ana Tzarev Art Gallery to witness Congresswoman Barbara Lee of the 9th District of California receive the William Sloane Coffin Jr. Peace Maker Award on Oct. 28th.

"She takes care of the people most powerless," says Donahue, before Lee takes the stage.

"I grew up watching Phil Donahue," Lee chuckles and proceeds with her acceptance speech by warmly thanking the Peace Action Organization. "I am proud to continue working with Peace Action," Lee continues.

Over the years Lee has worked closely with Peace Action to formulate non-violent resolutions for human rights conflicts as well as the abolition of nuclear weapons. Because of their combined efforts, U.S. Troops will be returning home in December.

"We shall have no more permanent basis in Iraq. That's the law of the land," says Lee. Nevertheless, Lee makes it clear that both her and the Peace Action Members work is not done.

"Now we have to talk about ending the war in Afghanistan. Ten years later this is still a war without end," says Lee. The economic turmoil of this country and the amount of money this country spends on wars goes hand and hand, according to Lee. "This country must realign it's spending priorities," says Lee. With
$7.6 trillion being spent on the war each year, it's no wonder Lee is working diligently for economic justice.

The money that is spent on an enemy that no longer exists, according to Lee, could be spent on food assistance. Lee is working to not only stop the cut backs of food stamps, but she is also working to increase the amount given to families. "People need to be able to eat until jobs are created," says Lee.

According to Lee the poverty rate of African American children has gone up and the middle class are falling into the ranks of the poor. Communicating with political representatives makes a huge difference, according to Lee. "The spending rates of the war has to be on the table. We're going to get this done," says Lee.
20 Grannies Protest the War
by: Tashanta Snyder
They lived their lives and now they would like young people to live their lives too. On Oct. 18th 20 grannies gathered with 40 supporters for a silent vigil against invasion wars, occupations against the U.S. military of youth and against the cost of war. "We did what we set out to do," says Nydia Leaf, Granny Brigade member.

These women who were initially turned away when they tried to enlist in the military at a recruitment center in Times Square in 2005, are now trying to give young people a second chance at life by sacrificing theirs. "Why not let the old people go and the young people come back," says Leaf. The Granny Brigade provides many anti-war services.

One of which includes The Smart Toys Campaign. According to Leaf, children are being exposed to war at an age that is far to young. "The toys that celebrate violence is exactly what our country does not need," says Leaf. Toys like the G.I. Joe action figure and the Hasbro Stamped Blaster, a 30 inch toy gun, are conditioning children comfortable with the idea of war according to Leaf. "I think people are getting pretty tired of war," Leaf continues.

The Granny Brigade encourages parents to purchase non-war toys and offer many alternatives for their children. Some of which include first aid boxes, diaries, scrap book boxes, world maps and globes.

The Ms. Gizmo campaign certainly reiterates the grannies sentiments about war. Ms. Gizmo allows anyone to decide how they would spend tax dollars if they were apart of the government. They are given 20 pennies in which they can dispense them into eight jars labled arts and culture, education, environment and clean energy, health care, housing, jobs, military and transportations. Out of the 12 Ms. Gizmo events the two highest categories were education and jobs. Education came in at 21 percent and jobs came in at 17.9 percent. The military on the other hand had the least tax dollars spent on it and came in at 4.5 percent. "Some people just put pennies into the military because it looked empty," Leaf chuckles. But the reality is that well over 50 percent of our money goes to the military, according to Leaf. "We have to fight for justice," says Leaf.
Black Women Are Murdered At Alarming Rates
by: Tashanta Snyder
The rate at which black women are murdered has risen significantly.

In 2009 the VPC (Violence Policy Center) released a startling statistic from their report "When Men Murder Women An Analysis of 2009 Homicide Data." The report stated that Black women that are murdered by men are most often killed with a gun and almost always by someone that they know. "We need to get the guns out of the equation," says Kristin Rand, Legislative Director of the Violence Policy Center. According to Rand the states that have the highest amounts of Black women murdered are Nevada, Alabama, Louisiana, Arizona, Tennessee, Georgia and South Carolina. The state of Nevada has been number one in the statistic for five years according to the report.

Rand admits that the glamorization of guns in the media makes owning a gun more attractive but the primary cause of this startling statistic is gun availability.

"All races of men are effected by how popular culture reflects on black women," says a source who wishes to remain anonymous.

The study showed that Black females were murdered at a rate nearly two and a half times higher than White females. When compared out of 100,000 women the percentage of Black women that were murdered was 2.62 percent as opposed to White women who were murdered at a rate of 1.06 percent. The study also points out that ten percent of the Black female victims were less than 18 years old.

Some social net workers believe that the vast majority of black women who grow up fatherless plays a major role in this statistic. This is what causes them to seek a father figure in the men that they date.

But there are signs that men exhibit according to Rand. "If he's controlling or is threatening to you, those are signs that the relationship could be abusive," says Rand.

Other social net workers believe that the problem goes back even further than that. They believe that the problem took root during slavery and blacks are still suffering from the "William Lynch Syndrome," a plan that Lynch, a British slave owner, put in place to set blacks against one another. They believe that this is the cause of this statistic as well as all other crimes that blacks commit.

"If you look at the pattern, these crimes are preventable but it needs to more of a priority," says Rand. According to Rand, the downfall of the economy plays a significant role in this statistic. There is no longer enough money to fund domestic violence shelters or money to provide counselors for men. She encourages women and men to make their needs known to government officials and that includes everyone from their local town officials to congress.

Rand also points out that in some states if a man as a domestic violence record he cannot own a gun. However, law makers and judges have not been enforcing the law. "We need to assure that resources are available and that law makers enforce the law," says Rand.
The Call For Justice Falls On Deaf Ears
by: Tashanta Snyder

The hash tag trends #TroyDavis and #Toomuchdoubt dominated the social networks, facebook and twitter as people warranted against the execution of Troy Davis on Sept. 21.

But the U.S. Supreme Court denied Davis' appeal for the last time. Troy Davis, 42, was executed on Sept. 21 at 11:08p.m despite the marches, petitions, tweets and endless facebook updates concerning his case.

Davis was convicted of murdering Georgia State police officer, Mac Phail in 1989 and sentenced to death in 1991. Despite the fact that the same witnesses who identified him as the shooter came forward and changed their stories, Davis remained on death row for almost 20 years. New witnesses even went as far as to identify, Sylvest Redd Coles as the shooter while the original witnesses admitted that the police coerced their original statements. The State and Federal Courts dismissed this evidence on the grounds that it was unpersausive.

Some facebook users hoped for the best but prepared for the worst by suggesting that all African Americans boycott Walmart, Target, Home Depot, Bank of American and Wells Fargo if the execution occurred.

Queens, N.Y social net workers were overall appalled by the circumstances surrounding Davis' case. They compared the case to that of Casey Anthony and Sean Bell. And the overall rhetorical question that they asked is how can Casey Anthony and the cops that gunned Sean Bell down get off Scott free and Troy Davis who was falsely accused of murdering a cop be executed? African Americans as a whole have questioned the justice system countless times about the unlawful ways they were treated. Although the justice system has yet to offer a just explanation for the unfair treatment of Blacks, the underlying sentiment of the Black community of Queens was, Troy Davis was executed because he's Black and Casey Anthony and the cops that gunned down Sean Bell got away with murder because they're White and that's just the way it is. The justice system has shown African Americans time and time again that the same form of justice that applies to some, doesn't apply to them.

According to a CBS report, Georgia prison officials blocked Davis from taking a polygraph test. The Black community in Queens, again expressed their sentiments about this issue in the form of a rhetorical question. If Troy Davis was guilty beyond a reasonable doubt then why didn't they allow him to take a polygraph test? The underlying answer that they have is Georgia State officials knew that Davis was innocent.

Despite the seemingly never ending occurences of racial injustice against African Americans, the Black community of Queens demanded that the justice system stop using witness statements as a means to convict an individual.

"There's a high percentage of innocent people in prison and they were put there based on false witness statements," says Chantal Sade, 21, Corona, Queens resident. "We already know that some people are racist and they will deny the truth because of it," Sade continues.

Many Queens residents feel that the justice system is nothing more than a scam and police officers are at war with African Americans. "You'd be surprised how little things have changed. We're not far from another civil rights movement," says a Floral Park, Queens resident who wishes to remain anonymous.